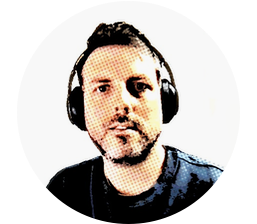 I'm a technical prototyper, coder and builder of creative and early stage products, usually featuring innovative aspects or deep integration across multiple disciplines.
I've worked in the web, systems architecture, native mobile, games, visual effects and electronics hardware domains. I usually work with and lead interdisciplinary teams, and help bind and accelerate work that requires integrated thinking and execution.
Work History #

In reverse chronological order, I've co-founded mobile game studio Playdeo, working at the cutting edge of mixed reality, worked on a pioneering manufacturing and product service for NFC business cards at MOO, was CTO at world-class Design Agency BERG, working on IoT hardware, a launch title for the iPad, and other innovative designs.
Before that I worked on a number of iOS apps including a very well received early photo manipulation tool, Mill Colour, and also worked in a number of leading VFX houses in London, on various aspects of large scale data and visuals manipulation. There are more details in the Work section.
I have a wide variety of programming languages I'm comfortable working in, including Swift, Obj-C, C#, HLSL, Ruby and Python, along with extensive knowledge of cloud systems and numerous web and network protocols.
I particularly love working on projects that have a mix of art and technology, and have huge respect and admiration for graphic artists, musicians, modellers, designers, editors and anyone who brings their creativity into the mix. The best work comes from a team which is greater than the sum of its parts.
Elsewhere #
Patents #
I've helped file a number of patents over the years for my work across a number of different fields.